Ángeles Santamaría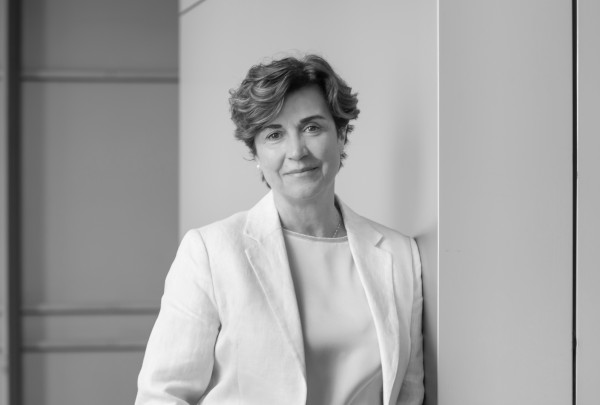 Holding a BSc in Industrial Engineering from Comillas University (ICAI) and later taking the Advanced Management Programme at the IESE Business School, she has been the CEO of Iberdrola Spain since February 2018, a leading electric company, which manages over 50% of the group's installed renewable capacity in the world.
Santamaría's career has been linked to Iberdrola for two decades, primarily involved in developing and managing its transition strategy toward a new renewable-based energy model.
Between 2015 and 2018, as the Director of Spain and International at Iberdrola Renewables, she was the global head of this business in Iberia, Continental Europe, Brazil and Mexico. Previously, since January 2007, she was the Director of Prospective Markets and Technology for the Renewables business, which encompasses the fields of Regulation, Innovation and Development. And prior to that, in 2001 she was the Director of Asset Management (Operations) for the Renewables Division.
Santamaría started her professional career at Iberdrola Engineering & Construction and at DuroFelguera, in lines of business related to the electric sector.She is also a board member of different associations and sponsorships involving the energy sector and business.
CEO of Iberdrola Spain
Ángeles Santamaría